Nivian launches a complete range of Smart home Wifi devices compatible with the Google Home, Alexa (Amazon) and TUYA platforms, the leading platform for IOT (Internet of things) devices.
This new Nivian range will offer automation devices which will turn your home into a smart home.
YOUR APP Smart?
It is a smart device management platform, this platform provides us with full and remote control as well as custom configuration scenarios.
Thanks to its wide compatibility with numerous communication protocols such as WiFi, Zigbee or Bluethooth, it has allowed many manufacturers to join this leading platform in IoT device management.
What can we do with the TUYA Smart app?
In addition to being able to turn on / off the devices connected to this APP, we can configure predetermined scenarios that increase the usability and quality of the APP.
YOUR APP allows us, for example, to carry out a scenario such as:
When I get home (Geolocation via smartphone) I want to activate a scene where the living room lights come on and you connect the power strip that powers the air conditioning.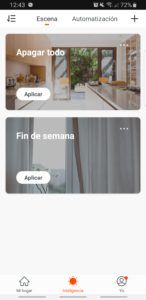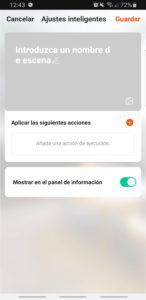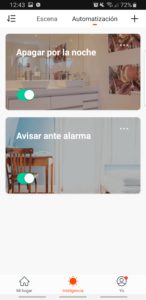 The configuration commands are simple or intuitive and adapted for easy configuration for the user.
Extensive configuration and automation possibilities make this ecosystem a highly advanced platform adaptable to any home.
The TUYA platform has compatibility with a large number of devices ranging from household appliances, alarms, security cameras, light bulbs, power strips ...
The ecosystem of this platform is very wide and offers a large number of possibilities to turn your home into a Smart home.
The Cloud is an application that has great protection thanks to its servers, which have advanced security methods.
The APP is available for Android and IOS.
Nivian Smart
The new Nivian Smart range will mainly focus on those Smart home and security devices, that is, video surveillance cameras and alarms.
All devices in this range are compatible with the TUYA platform, Google Home and Alexa, so they have maximum compatibility with the main Smart home platforms.