One of the most frequently asked questions when making a video surveillance installation is: What are the materials for installing security cameras? Practically all video surveillance camera installations require the same materials, but to help you, we are going to explain one by one the elements of an installation with security cameras.
🔵 Materials for installation of security cameras
1. CCTV recorders
The recorder is the brain of the installation. It is in charge of collecting all the images captured by the cameras and allows us to store the recordings to later view them, both physically, through a screen or remotely through the mobile APP or in the application of your PC.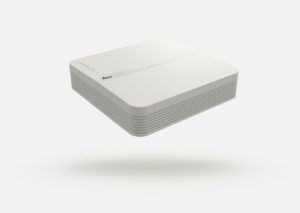 When choosing an engraver we have to take into account the number of cameras that we need to put since there are different recorders as a general rule:
🔹 4 in 1 recorders: for use of digital cameras (TVI, CVI and AHD) and analog cameras. They usually have 4, 8 or 16 outputs
🔹 5 in 1 recorders: for the use of the previous technologies plus some additional IP output. They are normally 4, 8 or 16 outputs + 2 IP inputs
🔹 IP recorders: Only valid for IP cameras. Like the previous ones, they are usually 4, 8 or 16 outputs
Also relevant is the picture quality  of the recording, because the recorders accept a maximum resolution per camera, being the current one the standard is FullHD (1920 x 1080 pixels) despite the existence of other resolutions such as 4K(8Mpx) in analog systems and 12Mpx on IP systems. 
2. Hard drive
Continuing with the materials for installing security cameras, we talk about hard drives. This item determines how long the images recorded by the cameras will be stored for review.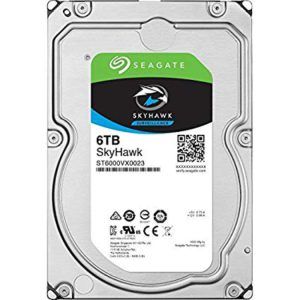 It is important to choose the most suitable for each installation, and for this, the most important thing is to know the storage capacity.
⏩ The higher the capacity, the longer the image storage time. Sooner or later, the hard disks fill up but there is the possibility of configuring them so that they delete the oldest videos and have space for the most recent images. For this, there are Applications that based on certain technological and video recorder configuration criteria, give you an estimate of the necessary hard disk capacity.
As a general rule, we will need approximately 2TB of capacity for every 4 cameras (Resolution 1920 x 1080) to save images for 30 days in continuous recording mode (Recording 24 hours a day).
3.CCTV cameras
Cameras are essential to record images. There are three types of security cameras mainly due to their type of housing:
🔹 Video surveillance cameras dome type: They are the most common cameras. They are designed mainly for installation on the ceiling and can also be installed on the wall. They are smaller security cameras, more compact and discreet than the bullet and models suitable for video surveillance in Exterior or inside.
🔹 Bullet cameras or tubular: The tubular cameras are designed for wall installation but are adaptable to ceilings thanks to their supports.
🔹 PTZ ("Pan, Tilt and Zoom") cameras: they are dome-like cameras but larger. They have a built-in motor that allows them to rotate both in height and laterally and they have powerful lenses to zoom.
The most common are bullet Y dome since they have a much cheaper price than a PTZ and fulfill the functions required in a video surveillance system.
▶ The choice depends on 2 factors:
1⃣ Outer shell: provides protection against the weather elements and against shocks. Usually cameras are certified against time (IP66 or IP67) and against vandalism / protection (IK09 standard , IK10), so we will have to take into account whether we want indoor or outdoor video surveillance to make a good choice.
2⃣ Lens: in this factor we will have to analyze the image resolution that we need, the aperture of the lens (the usual is 2.8mm, that is, a large aperture and 3.6mm, less degrees of amplitude), special characteristics such as WDR (Improves images with backlights ), improved night vision… among others.
Now that you know what are the materials to install security cameras, remember that we must select those materials that offer us characteristics according to the needs of each installation.